Using Track Wheels
To use the optional Track Wheels, you also need the optional Front Drop Bracket. The Track Wheels will work only on round track rail at a 24.5" (62cm) spacing, (center to center).


Note: If one person is doing this operation, roll the dolly to the end of the track for easier lifting.


Attach the Front Drop Bracket to the front of the dolly. Loosen the 2 Thumb Screws(2) on the bracket and insert the track wheel shaft into the side socket all the way in and tighten the thumb screw. Lift the front of the dolly onto the track. Figure DO10


Repeat at the rear of the dolly with the Thumb Screws(3) and lift the rear of the dolly onto the track. Figure DO11


CAUTION: The Parking Brake will not work while using the Track Wheels. To prevent movement, the track wheels must be blocked with sand bags, clamps, or other device.


Keep the Steering Post in the 'Straight' position while pushing or pulling the dolly. The track Wheels will work on straight or curved track with a large radius.


NOTE: The dolly can be placed onto the track with either the front first or rear first.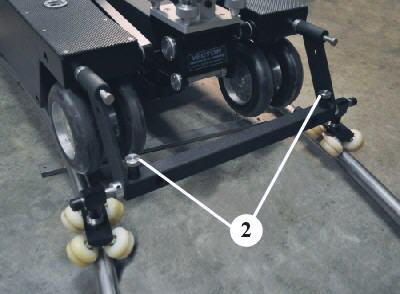 Figure DO10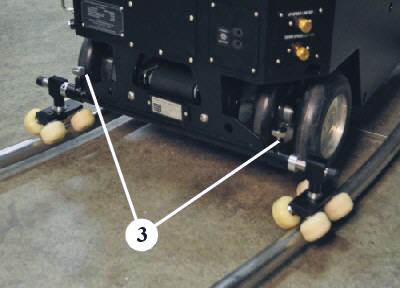 Figure DO11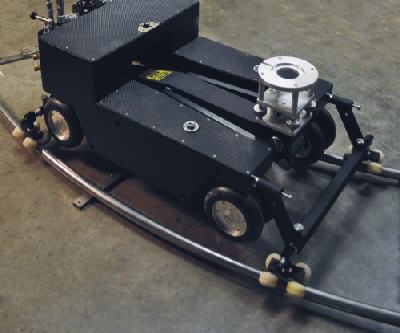 Figure DO12